When Is Probation Available for Drug Offenders in Illinois?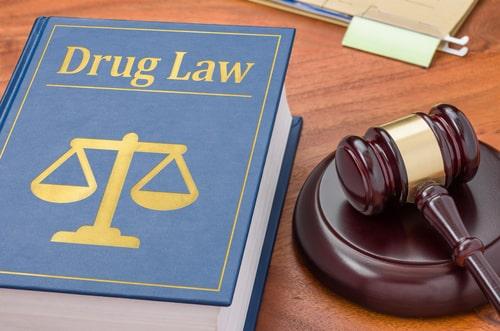 Being charged with a drug crime can be a daunting experience, since a conviction may potentially lead to jail time, hefty fines, and other consequences. However, for some drug offenders, alternative sentencing options may be available, including probation. A person who receives probation will be placed under the supervision of a probation officer, and they will be required to follow certain conditions. Since this option is usually preferable to serving time in prison, those who are accused of drug offenses may want to determine whether they will be eligible for participation in these programs.
410 Probation
First offender probation, also known as 410 probation, may be available to individuals who have been charged with a non-violent drug possession offense for the first time. To be eligible for 410 probation in Illinois, a person must have no previous felony drug convictions.
410 probation typically lasts for two years and requires the offender to complete certain conditions, including regular drug testing and at least 30 hours of community service. They may also be required to regularly report to a probation officer, participate in substance abuse treatment and/or psychological counseling, live in or regularly attend a facility for defendants who are on probation, maintain employment or pursue education, provide financial support for children or other dependents, and pay a fine and/or fees related to probation.
If the person successfully completes the conditions of 410 probation, the charges against them may be dismissed. However, if any of the terms of probation are violated, the person may be found guilty of the original charges. Even though it is known as "first offender probation," 410 probation may be available for subsequent drug offenses, although it cannot be used more than once within a four-year period.
Treatment Alternatives for Safe Communities (TASC)
The TASC program may allow those who are charged with drug crimes or other types of offenses and who struggle with substance abuse to receive probation instead of a jail sentence. TASC probation is designed to help individuals address the root causes of their drug use and find long-term solutions to their substance abuse problems. This form of probation will not be available in cases involving violent crimes, DUI, or non-probationable felonies or drug offenses. Two or more previous convictions of violent crimes will also disqualify a person from TASC probation.
When making decisions about whether a person qualifies for substance use disorder probation, the court will usually order them to be evaluated to determine whether they have this type of disorder and can benefit from treatment. During their period of probation, which may last for the full term of conviction for their offense or five years, whichever is less, they will be required to participate in a substance abuse treatment program. Upon completion of the program, the person's conviction will be vacated, and the charges against them will be dismissed. Failure to complete the program or violations of any other terms of probation may result in a sentence being upheld, and the person may be required to serve time in prison.
Contact Our DuPage County Drug Crimes Lawyer for Probation
If you have been charged with a drug offense in Illinois, probation may be a possibility. However, enrollment in these programs is not automatic, and defendants will usually need to request probation during their criminal case. At Law Office of Philip R. Nathe, we have helped many clients in these types of cases, ensuring that they can avoid the harsh consequences of a conviction and a criminal record. To learn how our Naperville drug probation attorney can assist with your case, contact us at 630-416-7600 and set up a free consultation.
Sources:
https://www.ilga.gov/legislation/ilcs/fulltext.asp?DocName=072005700K410
https://www.ilga.gov/legislation/ilcs/ilcs4.asp?DocName=002003010HArt%2E+40&ActID=232&ChapterID=5&SeqStart=5300000&SeqEnd=5800000