Submit Your Application for 2024!
At the Law Office of Philip R. Nathe, we have multiple decades of experience representing clients in criminal cases and other legal matters. We understand the challenges that many families face, especially when criminal charges and other legal issues affect a person's freedom, their ability to maintain employment, and their family relationships. In addition to protecting the rights of people who have been charged with crimes, we work to ensure that students who are planning to pursue a college education will have the resources they need.
Through the Law Office of Philip R. Nathe Scholarship, we provide an award of $1,000 to an undergraduate college student each semester. Students who receive this award may use the scholarship funds to address their educational needs, including paying for tuition, room and board, books, supplies, or other expenses. The deadline to apply for the Spring 2024 scholarship is January 10, 2024. If you have any questions about the scholarship, we encourage you to reach out to us by sending an email to scholarships@nathelaw.com.
Am I Eligible?
Our law firm values hard work and honesty, and we aim to award students that prioritize the same principles. For the Fall 2023 semester, we are accepting applications from students who:
1
1.

Achieved a 3.5-grade point average or higher in their most recently completed semester
2
2.

Are pursuing an undergraduate degree at an accredited college or university within the United States
3
3.

Are at least 17 years of age
4
4.

Are citizens or permanent residents of the United States
How Do I Apply?
There are various requirements each student must fulfill in order to apply for our award. At the bottom of this page, you will find our digital application. The form will require the following:
Contact information
Proof of enrollment or intended enrollment for Spring 2024
Documentation of your most recently achieved GPA
Video submission discussing the question(s) below
Your video should be 3 to 5 minutes in length and discuss the following:
What challenges have you and your family faced as you have pursued a college education? How have you overcome these challenges, and how do you hope to use your college degree to ensure that you can provide for the needs of yourself and your loved ones?
After the deadline has passed, it will take us approximately one month to review all applications and select our award recipient. Our scholarship winner is selected based on how well they fit the criteria, their video's creativity, and the quality and effectiveness of their communication.
HIGHLIGHTING OUR SCHOLARSHIP WINNERS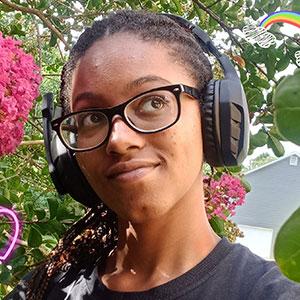 Fall 2023 Winner: Tamara
Tamara is a second-year student at The University of the Arts in Philadelphia, Pennsylvania. Our firm is delighted to assist Tamara as she continues her collegiate journey. Her authentic and inspirational video submission showcases the kind of person Tamara is.
I Have Questions...
All questions concerning our scholarship can be directed to scholarships@nathelaw.com
Please note that our team is only available during working hours. We encourage students to apply well in advance so that our team has ample time to help you resolve any issues you may encounter.
Scholarship Application Form