How Does a Hate Crime Affect Assault Charges?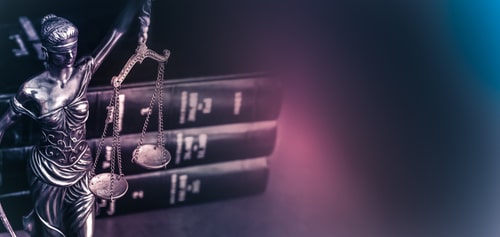 When a person commits a crime against another person or group based on their gender, race, religion, or sexual orientation, that is considered a hate crime. Hate crimes can be both non-violent and violent. Stalking and harassment can be just as much a hate crime as theft or assault. The difficulty is proving whether a crime is hateful or just a crime. A skilled defense attorney can help protect your rights and defend you in court if you are accused of a hate crime.
Proving a Hate Crime
A prosecutor must convince the judge or jury that the crime they committed also carried with it hateful intent. In this case, hateful means the crime was carried out specifically to target a person or group based on race, gender, creed, religion, political affiliation, or any other bias under Illinois hate crime law. Intent is the key factor when determining a hate crime offense. As not every crime against a member of the LGBTQ or a racial minority is a hate crime, it is up to the prosecutor to prove beyond a reasonable doubt the defendant's intention.
Hate Crime and Assault
Hate crimes can significantly increase the penalties for assault charges. Hate crimes already come with their own set of penalties, as do crimes of assault. A simple assault charge with no aggravating factors is considered a Class C misdemeanor. Convicted persons will face up to 30 days imprisonment and a $1,500 fine. Depending on the severity of the charge and the judge's perspective of the case, a defendant may receive 30 to 120 hours of community service instead of jail time.
Aggravated assault penalties can be much steeper—the charges for aggravated assault range from a Class A misdemeanor to a Class 3 felony. In Illinois, every case of aggravated assault is presumed to have a weapon offense already under it. The harshest penalties tend to involve the discharge of a firearm, assaulting a law officer, or using a motor vehicle as a weapon.
First-conviction hate crimes are considered Class 3 or 4 felonies, depending on the circumstances. Each subsequent conviction of a hate crime carries a Class 2 felony charge, which could see a person sentenced to up to seven years in prison and a fine of up to $25,000.
Contact a DuPage County, IL Criminal Defense Lawyer
Illinois law takes hate crimes very seriously and has provided much time, energy, and resources toward investigating them. An experienced Naperville, IL violent crimes defense attorney can help mount a solid defense and protect your rights. The Law Office of Philip R. Nathe will thoroughly examine all cases to ensure nothing is overlooked. Contact the office at 630-416-7600 for a free consultation so we can discuss your case and figure out your best move going forward.