Can I Still Get in Trouble for Marijuana in Illinois?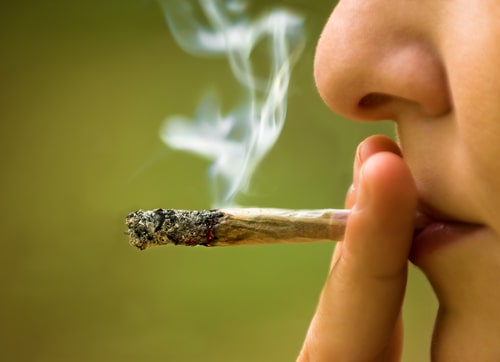 Marijuana is officially legal in Illinois, and individuals can purchase it from a licensed dispensary as long as they can show a valid photo ID. However, there are still ways that possessing or smoking marijuana can still get you into trouble with the law. When facing possession charges for drugs, it is important to contact a criminal defense attorney immediately. Remaining proactive can help your attorney formulate a solid defense to any charges being levied against you.
How Much is Too Much?
In Illinois, it is legal to possess marijuana in quantities of 30 grams or less. Individuals carrying this volume will receive no penalties for marijuana or cannabinoid possession. Individuals in possession of marijuana in volumes between 30 and 100 grams can be charged with a misdemeanor, which carries a fine of up to $2,500 and a possible one-year stint in prison. Repeat offenders or possession of quantities larger than 100 grams can be charged with a felony offense, facing jail time of three to five years with a possible $25,000 in fines.
Adults aged 21 or older can grow up to five total cannabis plants of their own for medicinal or recreational use. The adult must also be a registered patient who qualifies for the Compassionate Use of Medical Cannabis Pilot Program Act. Those not registered can face fines starting as low as $200. The amount grows steeper as more plants are found in their possession. Growth of five to 20 plants is considered a felony with penalties of up to three years imprisonment and up to $25,000 in fines if found guilty. Additional plants will only see both fines and penalties rise.
Minors in Possession of Marijuana
Marijuana possession is illegal for all minors (children below the age of 18) and adults between the ages of 18 and 20. The only exception is those individuals with a valid prescription for the drug. However, even though minors possessing marijuana is illegal, it is no longer criminalized. Officers who find minors in possession of marijuana without a valid prescription will likely receive a ticket with a fine of up to $200. Minors who are found to have marijuana in a vehicle they were driving can have their license suspended or revoked. An officer can still arrest a minor under suspicion they were driving under the influence (DUI) of marijuana, which could result in another kind of charge.
Marijuana in the Workplace
Though the purchase and use of marijuana are legal in the state of Illinois, employers still reserve the right to a drug-free work environment. Employees can still be subject to drug testing, and should they test positive for marijuana, they could still be terminated.
Contact a DuPage County, IL Criminal Defense Attorney
Illinois is one of the best states for both medical and recreational marijuana use. However, it is in your best interest to know what is and is not allowed when it comes to marijuana. An experienced Naperville, IL, drug crimes defense lawyer can help you secure your rights in the event of an arrest on drug possession. Contact the Law Office of Philip R. Nathe right away at 630-416-7600 for a free consultation on how we can best defend you in your time of need.