Facing Date Rape Allegations in Illinois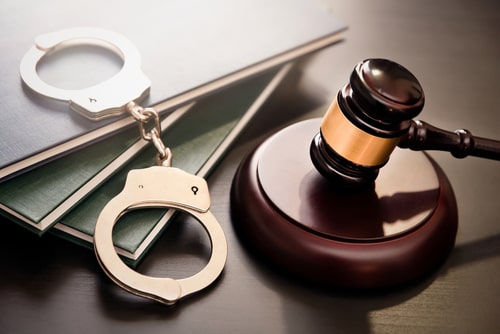 Sexual misconduct allegations for "date rape" carry with them severe consequences on more than just a legal level. False allegations of this kind can create a ripple effect throughout many aspects of your life, causing immense harm and crippling its potential. You will want to secure yourself a skilled lawyer experienced in defending clients against sex crime charges to help keep your head above water throughout the entire ordeal.
What is "Date Rape"?
When one person or party sexually assaults another person or party with penetration, that is considered rape. Date rape often occurs in a social situation where the two parties are engaged in a romantic relationship or date, and one party forces or coerces the other into sexual penetration. Date rape, or acquaintance rape, can often involve drugs or alcohol.
Typically, when you hear the term date rape, it usually brings up thoughts of rowdy, drunken adolescents or college students who engage in the act. The types of parties and social gatherings of these age groups tend to frequent drug and alcohol use, which impairs judgment. Add to the large pool of individuals in attendance, and it is not difficult to see a scenario in which an individual or individuals may choose to take sexual advantage of others.
What are the Penalties for a Date Rape Conviction?
Charges for date rape allegations can vary depending on the circumstances of the case. In Illinois, for rape charges to occur, there must have been both:
Sexual penetration.
Force or threat of force, or the accuser could not provide consent nor understand what was happening, and the accused was aware.
If the state can prove that both of these acts occurred, you could be looking at serious felony charges. Date rape is penalized as criminal sexual assault, which can have the accused looking at a:
Mandatory four to 15-year prison sentence.
Mandatory sex offender registration.
Individuals with previous sexual offenses on record may also receive extended prison sentences. Repeat offenders are given a Class X felony charge, which is one of the most severe offenses in Illinois. Class X felony penalties can carry additional prison time of 10 to 25 years.
Contact a DuPage County, IL Criminal Defense Lawyer
Accusations of sexual assault should not be treated lightly. The Law Office of Philip R. Nathe understands how a false allegation can ruin someone's future. We understand the criminal process from both sides and can provide an experienced Naperville, IL, sex crimes defense attorney to take your case. Contact the office at 630-416-7600 for a free consultation to discuss your rights and how we can best defend them.